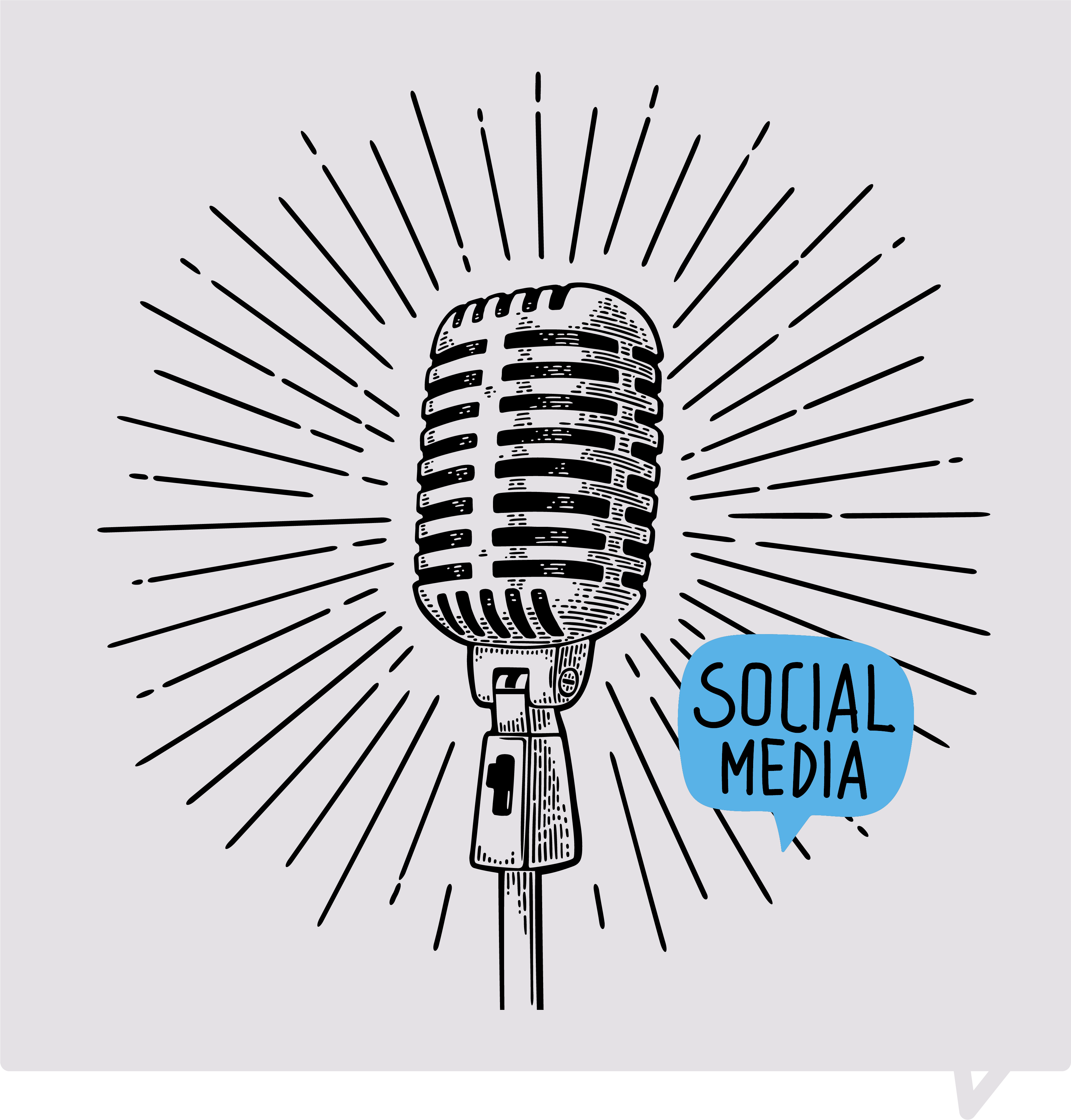 SOCIAL MEDIA, BRAND AUTHENTICITY, AND THE WISDOM OF COMEDY
If you look at my playlists of albums and podcasts, it's pretty safe to say I'm a fan of standup comedy. I find the craft of comedy writing inspiring, where somehow a good joke can come together to be irreverent, insightful, and surprising all at once. But I'm also in awe of the courage that's required for truly great comedy: to go onstage alone, mic in hand, and bare your soul for laughs is an act of bravery. The mark of a great set isn't just applause, it's when the comic makes an organic, heartfelt connection to the audience. In their best moments, a comedian works the crowd like a conductor, collectively guiding their emotions through highs and lows as he or she shares their stories and perspective.
I can't imagine a more rewarding goal for brands to be able to do the same thing when they engage with customers. So it might help for brands to think of social media platforms as a stage where every night is open mic night with an expectant audience that's willing to reward them if they do it right. The acceleration of digital engagement along with increasing retail capabilities on social platforms can translate to a real impact on a brand's bottom line. People can go almost instantly from "unaware" to "trial" in your sales funnel with the flick of the thumb with the right content. But just as in the world of comedy, your audience can just as quickly get bored or even turn hostile when the wrong thing comes out of your mouth.
This fine line between the potential risks and rewards can make brands hesitant to really commit to social media marketing. But if your brand sees these platforms as a growth driver, the same basic rules of comedy hold true for organizations when it comes to their use of social media in representing their brand.
Be Original To Be Authentic
One of the biggest mistakes is mimicking a popular comic's style or (egad) outright plagiarizing them. Certainly the same goes for brands.  It's pretty cringy seeing a brand posting someone doing the latest TikTok dance trend and then slapping their product in at the end. Just looking at the repetitive sentiment from brands last year about how "we're all together during these trying times" was enough to become its own mockery-worthy meme. Comics and brands alike stand out when they share their own stories, experiences, and perspective. Dove's "Real Beauty" campaign has, despite a few missteps, translated wonderfully to social media. And Nike routinely shares its stance on social-political issues and unashamedly embraces the controversies it may generate. Polarizing, yes, but those who align with their beliefs are clearly devoted to them as customers and advocates.
Keep Your Content Fresh
On a recent podcast episode of "Conan O'Brien Needs a Friend", Dave Grohl of the Foo Fighters and O'Brien recently discussed the difference between musical and comedy performances. Grohl joked that his fans come to concerts to hear bands play their favorite songs over and over again. However, comedians are constantly tasked with creating original material. No one wants to hear the same old jokes time and time again. Staying present and engaged with customers and communities, and contributing to why they're on platforms is a must. To "Wendy's Twitter is a great example - the brand's timely, funny and even snarky responses to customers and other fast food companies have gained them an enthusiastic following on and off the platform. National Geographic is the second most followed brand on Instagram, where visual beauty is a must. Their account is a constant showcase of their photographers' work that feels like a true, unfiltered experience of nature and cultures. And brands like Vessi Shoes keep things fresh by giving influencers a lot of free rein to use their products as they create content that's entertaining and doesn't feel too forced (just check out how Kris Collins blends their shoes into her TikTok comedy sketches).
It's never funny or entertaining when those in power insult or belittle people who aren't. Even if it's well-intentioned, a post that comes across as such can be devastating, as Burger King UK found out recently. Their tweet - "Women belong in the kitchen" - was supposed to get people to learn about Helping Equalize Restaurants (H.E.R.) scholarship campaign. H.E.R. is focused on educating audiences on the underrepresentation of women in the restaurant industry.
However, people blasted the company over the fire (pun intended) for the tweet because the follow-up tweet explaining the intent didn't show up until 4 hours after the original. To borrow a phrase from one of their competitors, Twitter wasn't loving it and called Burger King out for using a real concern as opportunistic clickbait.
Bottom line, if your brand is trying to make something happen that feels inauthentic, unoriginal or punches down, your efforts are likely to alienate audiences. In the same manner that great comedians are original, heartfelt and captivating, your brand should strive to do the same on social media. Be brave, be open and be human - your audience will applaud you for it.